Disclosure: This post may contain affiliate links. That means if you buy something, I get a small commission at no extra cost to you. Read the Disclaimer to learn more!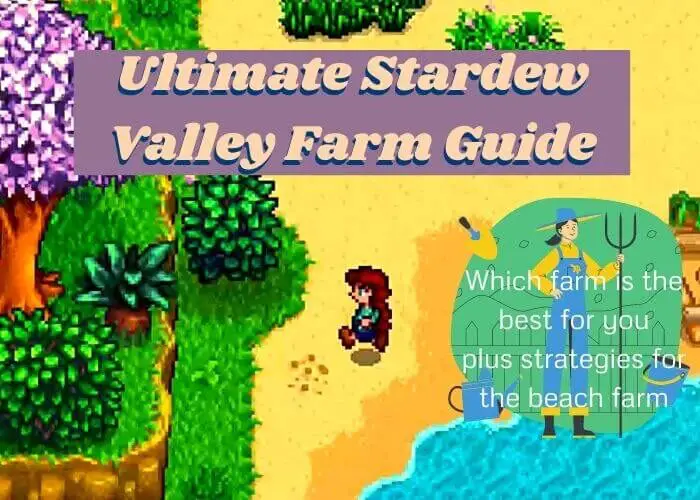 Want to know which farm layout is the best farm in Stardew Valley. What the best farm in Stardew Valley for you is based on your experience and playing preference. Each farm has its strong and weak points. This Stardew Valley Farm guide gives you the information you need to choose which is right for you. Also, if you decide the beach farm is the way to go, there is a list of strategies you can use to maximize your potential.
Stardew Valley Farm Guide: Default Farm
For beginners, the default farm is the best when you first start out. The default farm has the most land space to grow crops and raise animals. It has a pretty basic layout that is easy to navigate. This is the farm you need to learn the basics. (Psst… if you are a beginner check out my "13 Things I Wish I Knew Before Starting Stardew Valley."
However, fishing on this farm is not a good idea as you will find mostly trash. Also, unlike some other farms, there isn't a quarry on this farm. The rest of the farms are for more experienced players with set preferences.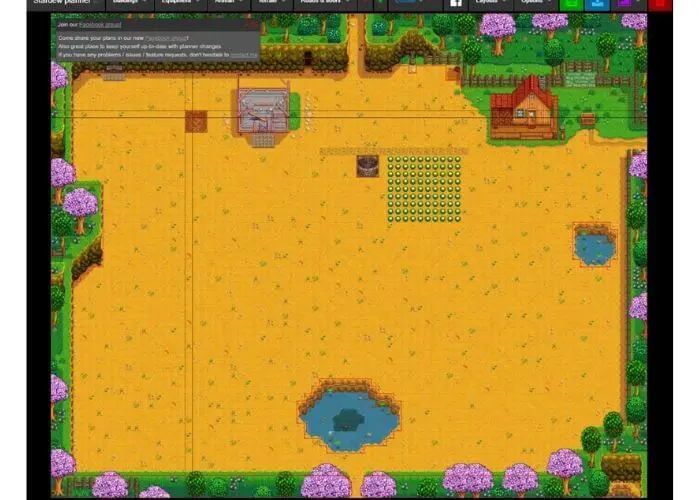 Stardew Valley Farm Guide: Riverland Farm
For example, Riverland Farm is excellent for players who prefer to fish. There is lots of water all over this farm so you do not need to travel far to fish.
With lots of water, there will be less land space. If you are not really focused on raising animals and growing crops then this should not be a problem. There is no quarry to mine either.
Make sure to spam crab pots everywhere in the river on your farm to get fish to sell.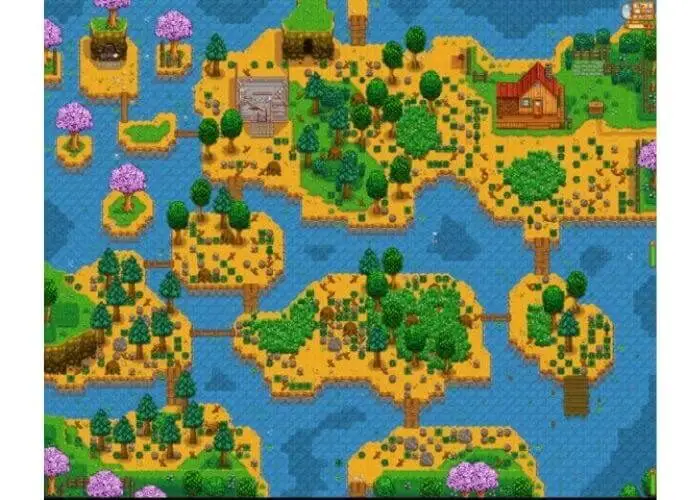 Stardew Valley Farm Guide: Hill-Top Farm
If mining is your focus and you do not really need a lot of land for crops and animals then the hill-top farm is the one for you. Even though there is less farmland, there is a quarry for you to mine. This means that you do not need to travel very far to raise your mining levels. Just do not fish in the river, I think you will mostly catch trash.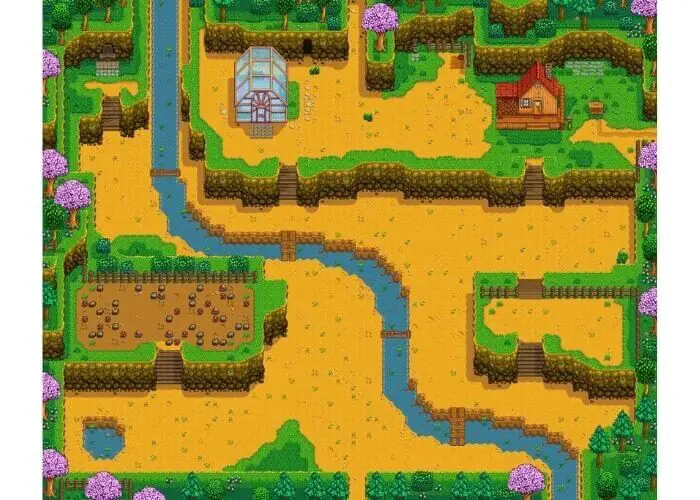 Stardew Valley Farm Guide: Forest Farm
If foraging is your game, then use the forest farm. There is less farmland than the default farm, but there are forest areas that can grow seasonally forgeable items. So you do not need to go to the southern forest, mountains, or in town to forage if you do not want to. However, there is no quarry on this farm for mining.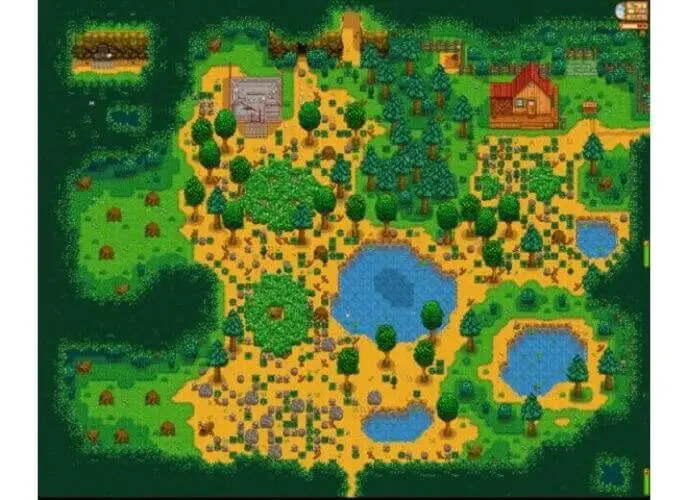 Stardew Valley Farm Guide: Wilderness Farm
Are you a fighter? Then maybe you would rather use the Wilderness Farm. At night, monsters will spawn on the farm. You can defeat them to work on your combat levels. However, there are no forgeable items that grow on the farm, nor is there any quarry area.
Stardew Valley Farm Guide: Four Corners Map
Four Corner farm has a few elements from default farm, hill-top farm, Riverland Farm, and Forest Farm. So if you are more of a balanced player, then this farm is probably for you. There are small areas to fish, forage, and mine with lots of land to grow crops and raise animals. However, no monsters spawn on this farm.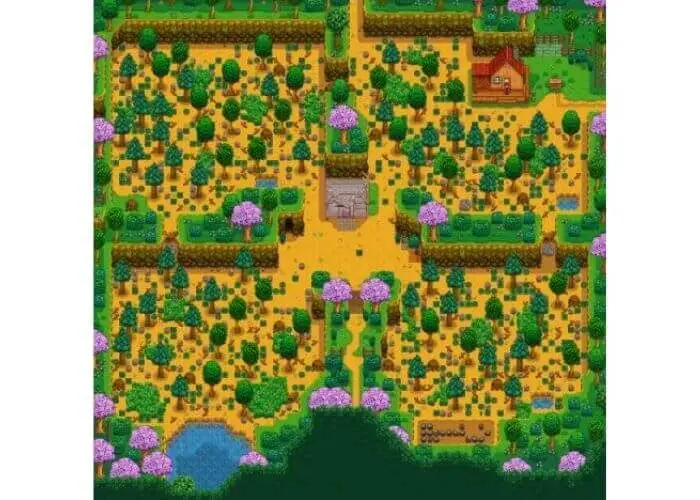 Stardew Valley Farm Guide: Beach Farm
Beach Farm is great for players who love a challenge and also like to fish and forage. However, sprinklers cannot be built on sand so it is not a great farm if you are farming-focused. Also, this farm has supply boxes that wash up on the shore. Also, this farm is the only farm that has an actual secret fishing spot. (Check it out at "20+ secrets in Stardew Valley that You May Not Know") I would not recommend this farm for a beginner.
If you need help with the Beach Farm, there are several strategies to maximize your farm. Since there is a lot of water on this farm, place crab pots everywhere to collect sea creatures and sell them.
Trees and Grass can grow on the beach so use your sandy areas to raise animals, grow fruit trees,tap normal trees, place beehives, place fish ponds, place lightning rods and build sheds. Use the sheds for crystalariums, kegs, and Preserves Jars.
Load the crystalariums with diamonds for maximum profit. In most cases, kegs are more profitable with fruits and Preserves Jars are more profitable with vegetables. Use that knowledge to your advantage. (According to FrostyHardtop on Reddit. Check out the research they did here)
Use the little farming area mainly for the crops you need for the community bundles. Once you get the ginger island farm, you can use that for your crop farm. Let the greenhouse be used to grow the ancient fruit. Turn these fruit into wine.
Using these strategies will make you money in no time.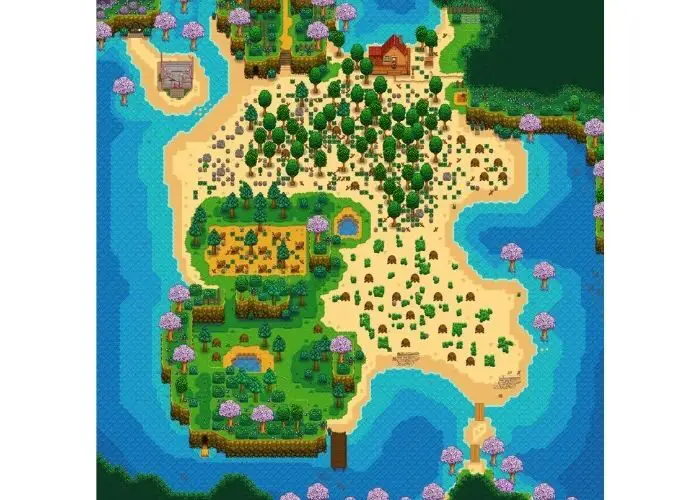 Stardew Valley Farm Guide Conclusion
Just as a recap, the best farm for you is based on your experience and play style.
Default is best for beginners.
Riverland Farm is best for fishing.
Forest Farm is best for foraging
Hill-Top Farm is best for mining.
Four Corners is best for balanced players.
Wilderness Farm is best for combat.
Beach Farm is for players who want a challenge.
Have you decided which farm is the one you want? If so, please share this post with a friend, subscribe to the newsletter and I will see you next time. (If you want to read more Stardew Valley posts, check out my resources where my posts are organized by game!)
Pin me!!!!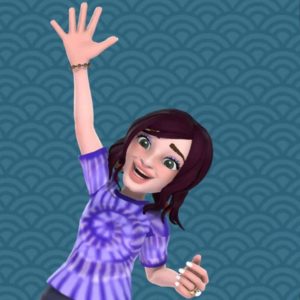 Amber Borden
Amber is an avid gamer. The first game she ever played was Super Mario Bros on the NES. She has seen many genres of videos games due to her 30 years of gaming. However, Amber typically sticks to RPGs, Sandbox and Simulation.
Since she loves gaming, her first job was at a Gamestop. Also, she has written guides for Gamefaqs. Amber was a full time worker in the retail world, but now she is working on this site from home. No matter what, however, she still plays her video games.